Charles F. Rosen
Attorney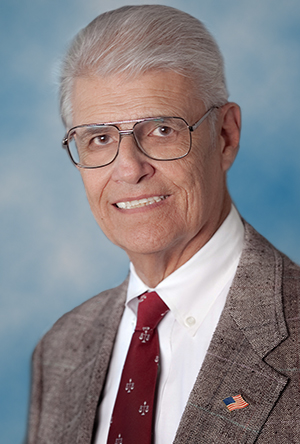 Education
Juris Doctor, Western State University
Bachelor of Arts, History, California State University Northridge
Awards & Certifications
Recipient of the I.R.S. Regional Commissioner's Award
Recipient of the Top Five Tax Attorneys in Orange County OC Metro magazine, August 2009
Recipient of the Honorable Peter M. Elliott Memorial Award, Commercial & Bankruptcy Law Section, 2005
Bar Admissions
Overview
Chuck Rosen joined A. Lavar Taylor LLP in 2000 and he works with clients in matters involving tax assessment, tax collection, sales tax, payroll tax, and bankruptcy related tax issues.
Chuck began his distinguished career with the IRS in 1970 as a revenue officer and later became the Chief of the Procedures & Insolvency Unit, Special Procedures Staff in Los Angeles. After this, he served as a Bankruptcy Advisor in the Los Angeles and Laguna Niguel Special Procedures offices working on all chapters of bankruptcy.
Chuck also handled non-bankruptcy aspects of tax collection including lien discharge and subordination applications, review of trust fund recovery penalties for responsible persons, receiverships, civil suits by and against the government, claims for refund and for wrongful levy, and resolution of open seizures and levies. In 1995, during Orange County's Chapter 9 bankruptcy proceedings, he served as Special Bankruptcy Counsel to the Orange County Grand Jury.
Chuck's experience also includes private practice with the Law Firm of Garber, Marshack, Fell & Meyer, and acting as a bankruptcy attorney/analyst with the Office of U.S. Trustee in Los Angeles. In 2005, Mr. Rosen was honored by the Orange County Bankruptcy Forum and the Orange County Bar Association with the Hon. Peter M. Elliott Award for his distinguished service to the bankruptcy community.
Chuck is a frequent lecturer on bankruptcy and receivership tax issues and IRS tax collection matters. From 2003 through 2006, Mr. Rosen was an Adjunct Professor of Law at Western State University, College of Law teaching tax controversy courses and bankruptcy law.
Publications & Speaking Engagements
Chuck has been published in many bankruptcy related publications such as California Receivership News, a magazine publication of the California Receivers Forum, and numerous others including a partial list below:
"Does a State Court's Approval of a Final Account and Report Bind Federal Entities?", California Receivership News, a magazine publication of the California Receivers Forum (Summer 2009)
"Ignore At Your Peril: BAPCPA Tax Changes Affect All Bankruptcy Chapters," California Receivership News, a magazine publication of the California Receivers Forum (Summer 2008)
Tax Obligations of Family Law Receivers," California Receivership News, a magazine publication of the California Receivers Forum (Spring 2008)
Receivers: The IRS Wants You . . . To Do Its Job For It and Then Some!", California Receivership News, a magazine publication of the California Receivers Forum (Summer, 2007)
"Fiduciary is Required to Notify the I.R.S. of the Appointment as Receiver," California Receivership News, a magazine publication of the California Receivers Forum" (Winter 2007)
"IRS Says All Receivership Estates are Qualified Settlement Funds and Receivers Must File Form 1120-SF Returns or Face Personal Tax Liability," California Receivership News, a magazine publication of the California Receivers Forum (Winter 2006)
"ALL Receivers May Have Obligations to File a Federal Tax Return," California Receivership News, a magazine publication of the California Receivers Forum (Winter 2006)
"Trustees Face Revised Procedures for Clearing an Estate's Income Tax Returns," NABTalk, a magazine publication of the National Association of Bankruptcy Trustees (Winter 2006)
Receiver's Use of Constructive Trusts," California Receivership News, a magazine publication of the California Receivers Forum (Spring 2006)
"Can the Court Unsulate a Receiver From Tax Related Responsibility and Does a Federal Tax Lien Always Trump a State Lien," California Receivership News, a magazine publication of the California Receivers Forum (Spring 2005)
Priority," California Receivership News, a magazine publication of the California Receivers Forum (Summer 2005)
Congress Strengthens Laws for Court-Appointed Officers to Promptly File Tax Returns and Pay Taxes for Court- Supervised Businesses; Receiver Takes Hit for Non-Payment of Personal Taxes," California Receivership News, a magazine publication of the California Receivers Forum (Fall 2005)
"It's a Fact, Jack – Receivers Pay Personally for Ignoring the IRS Payroll Tax Priority," California Receivership News, a magazine publication of the California Receivers Forum (Summer 2005)
Intimate Affairs With the IRS: How to Handle Those Delicate Relationship Issues," California Receivership News, a magazine publication of the California Receivers Forum (Summer 2004)
"THE IRS IS WATCHING, Practical Answers for Everyday Problems," California Receivership News, a magazine publication of the California Receivers Forum (Summer 2004)