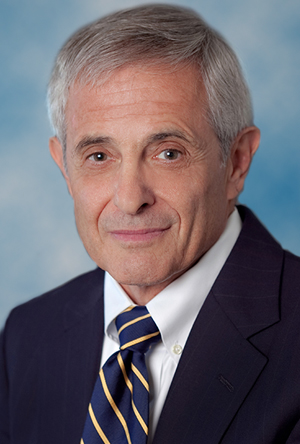 Education
Juris Doctor, Cum Laude, Pepperdine University
Bachelor of Arts, University of Michigan
Awards & Certifications
From 1968 to 1972, Mr. Kamman served in the United States Marine Corps attaining the rank of Captain.
Naval Flight Officer on an A-6 and including a tour of duty in Vietnam, receiving a Distinguished Flying Cross
Fifteen Strike/Flight Air Medals, and a Naval Achievement Medal with Combat V.
Admitted to Practice
U.S. Tax Court
U.S. District Court, Central District of California
U.S. Court of Claims
U.S. Court of Appeals for the Ninth Circuit
Bar Admissions
U.S. Tax Court
U.S. District Court, Central District of California
U.S. Court of Claims
U.S. Court of Appeals for the Ninth Circuit
Overview
Jim Kamman specializes in tax controversy matters at all federal and state administrative and judicial levels. These matters include international tax, estate/gift tax, sales tax, employment tax, criminal tax, corporate and individual audits, all areas of tax collection, and tax court actions.
Prior to joining the Law Offices of A. Lavar Taylor LLP, Jim had his own law firm, and was previously a co-founder of Albrecht & Kamman, as well as a shareholder in the law firm Jackson, DeMarco & Peckenpaugh. Before entering private practice in 1990, he was a special trial attorney for the Office of Chief Counsel, Internal Revenue Service in Laguna Niguel, California, and has won numerous cases in court.
During his IRS career, Jim served as an attorney and adviser to the District Director and various Internal Revenue Service offices throughout the country for a broad spectrum of Federal tax matters. On behalf of the government, Jim successfully handled thousands of cases in the United States Tax Court, civil and criminal tax fraud, refund litigation and collection matters.
Jim was a Senior Adjunct Professor at the Golden Gate University's Graduate Tax Program and Adjunct Professor at the University of California, Irvine, Graduate School of Management.
Publications & Speaking Engagements
Mr. Kamman is a recognized speaker for many legal organizations and legal-related conferences and events including:
Long Beach /Orange County Chapter of the California Society of CPA's
Orange County Vietnamese Chamber of Commerce, Southern California
Contractors Association, Department of Justice Management Conference
Tax Section of the Orange County Bar Association's conferences and seminars
Franchise Tax Board, including management and Attorney General staff, on the Internal Revenue Service's team approach to large cases, especially I.R.C. §482 pricing cases, and its applicability to California's implementation of the "water's edge" legislation.
Reported Cases
Graham v. Commissioner, 83 T.C. 575 (1984)
Homes By Ayers v. Commissioner, T.C. Memo 1984-475
Marine v. Commissioner, 92 T.C. 958 (1989)
Condor International, Inc. et al v. Commissioner, 98 T.C. 203 (1992)