Our extensive experience helps navigate even the most complex tax controversy cases.
Our tax attorneys have extensive government experience with the Internal Revenue Service and U.S. Attorney's Office, as prior federal prosecutors and trial attorneys. We also have broad private practice experience that equips us to develop the best course of action to resolve complex tax controversies for our clients. Because we handle tax controversies administratively, and litigate in virtually every type of court, we offer a unique perspective in our client representation. We offer valuable advice about when it makes sense to settle and when it makes sense to fight. Many times a "win" can be achieved without litigation, but when this is not possible, we stand ready to go to trial to achieve the best outcomes for our clients.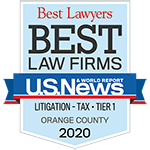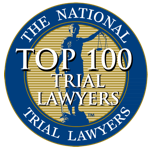 Practice Areas
The Law Offices of A. Lavar Taylor handles all types of tax disputes, both civil and criminal, at the administrative level and in all trial and appellate courts. The broad experience of the firm's professionals enable us to advise clients on how best to handle tax disputes; including when it's appropriate to litigate and when it's appropriate to settle. "Winning" a tax dispute does not always mean going to court. Many of the firm's most important "wins" happened without the case going to court.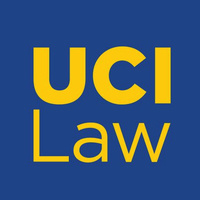 Join Us at the 2nd Annual UCI Law / Lavar Taylor Tax Symposium
Machine Intelligence and the Changing Nature of Tax Practice
Monday, February 24, 2020 at 8:00am to 6:00pm
Learn More
International Taxation Legal Expert
"I wholeheartedly give my highest recommendation for Lavar Taylor, Esquire, for both his legal acumen and his client relations' skills. Mr. Taylor handled a complex, international tax matter for my family over the course of several years from start to finish. What impressed me the most about Mr. Taylor's legal work, was his ability to meticulously explain arcane tax law and its implications upon my family's case. My family and I would retain Lavar Taylor again without hesitation."
Outstanding Results
"I hired Lisa Nelson and her firm to address a complex tax situation with the IRS in which the IRS was claiming I owed greater than $250,000. Lisa and her team quickly cut through the red-tape that is ever-present when interacting with the IRS. Lisa was successful in petitioning the IRS to review their agent's action and the IRS quickly agreed with Lisa's written appeal and that the IRS agent was indeed incorrect in their ruling, which saved me $250,000 in taxes."
Wonderful Customer Service
"Lisa Nelson was amazing! She helped us and just gave us the assurance that everything will be OK. She kept in contact with us and told us she will keep us updated on everything that was going on with the IRS and she did! We were never disappointed! We are so happy with her work and I will recommend her to everyone!"
Results
"Lisa Nelson was professional and competent with our legal matters. Her responsiveness exceeded my expectations and the results of the case were very satisfactory. If I would describe Lisa in three words, it would be accountable, results-driven, and enthusiastic. Lisa clearly knew what she was responsible for and had the skills, knowledge, and sufficient influence to carry out her responsibilities. She maintained her focus on priorities and accurately predicted the anticipated consequences of our case. Lisa's deeply rooted enthusiasm for details gave me a sense of confidence that we had selected the right person to handle the job."
Solved My Issues
"I have worked with a couple of tax attorneys with the same issue, all of them were chop shop style with no customization. Further, you could never get a hold of anyone. Jonathan Amitrano gets back to me with in a couple of hours at the most, and most importantly solved my issues while making me feel like things are being handled properly, which they were."
Fantastic Case Resolution
"Lisa Nelson was able to help my client with a Casualty and Theft Loss disallowance who had been assessed $60,000 in taxes and penalties. My client was extremely happy and relieved that the tax lien was lifted and the balance was reduced to zero. Lisa was very personable, informative, and responded in a timely manner and we were very grateful for her assistance."
Offshore Voluntary Disclosure Success
"I highly recommend Jonathan T. Amitrano and the Law Offices of A. Lavar Taylor. Jonathan assisted me and my family with a very complicated Offshore Voluntary Disclosure Program submission. Jonathan was an excellent advocate and was able to limit my civil tax exposure and eliminate my criminal tax exposure."
Best Lawyer Ever
"Lisa Nelson is simply the best. I found her on Avvo to help me navigate through a complex IRS situation. My first contact with her was amazing, as she was so very nice and professional. The communication and support was exceptional and I could not have asked for anything better. She provided absolutely sound advice that later helped save me thousands of dollars. I'm so grateful for her representation, as she is hard worker, great communicator, and provided me updates late in the day and weekends. She is extremely intelligent and very knowledgeable. There is no other attorney would ever use then Lisa for future tax law advice."
He Became A Real Friend To Me
"Jonathan Amitrano is one of the best lawyers I have met during my tax audit process and he became a real friend to me during the process. Jonathan communicates very effectively and is always reachable, and more importantly, he exceled in preparing and presenting my case to IRS auditor. This process resulted in a "win-win" for the whole audit process and the parties involved."
Excellent Legal Counsel And Results
"Fortunately, I was put into contact with Lavar Taylor who after speaking with me stated that the IRS was wrong on every count in what they were accusing me of and that the actions by the IRS were unreasonable and egregious. In a series of letters and document submissions, Lavar convinced the IRS they had no case and the IRS attorney moved for dismissal of all charges. Lavar provided impeccable advice, guidance and defense. That he is eminently qualified goes without saying. He is both skillful and understanding, making his services all the more valuable. I am deeply indebted to him for his advice and counsel."
Previous
Next