Jonathan T. Amitrano
Partner
LL.M in Taxation, Tax Law Specialist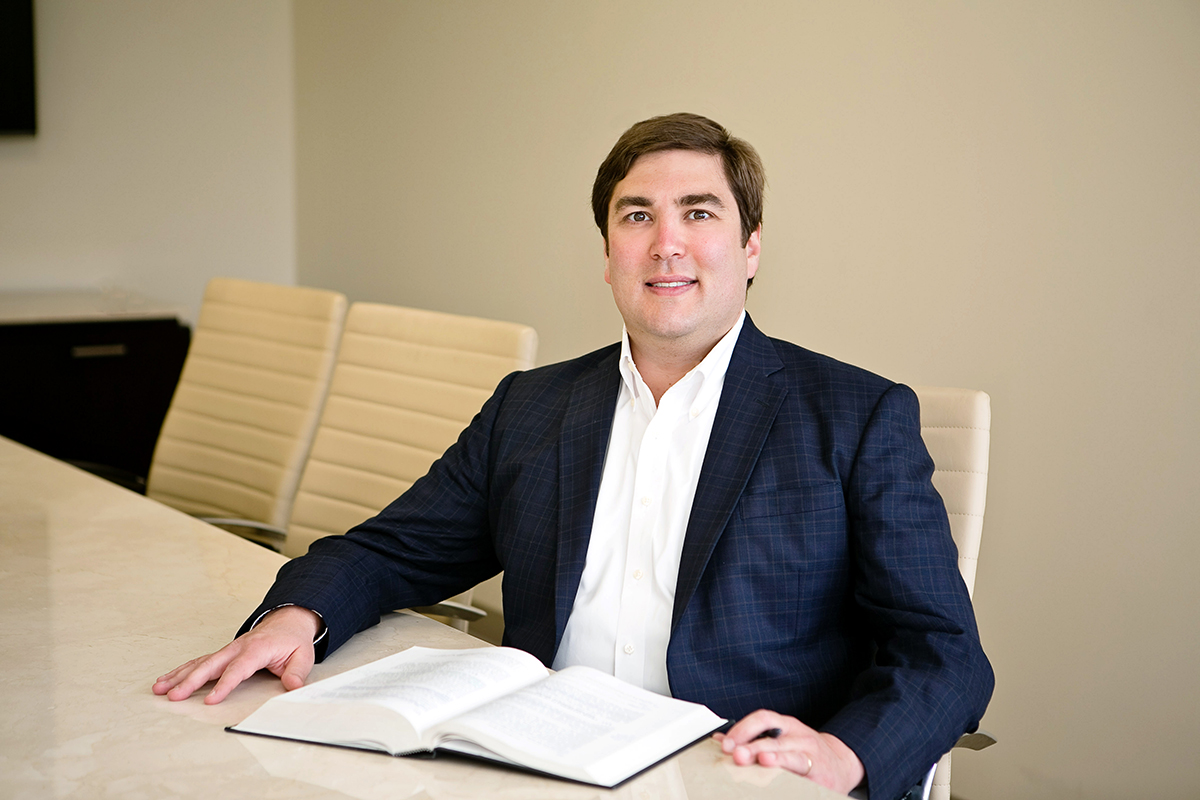 Education
Master of Laws in Taxation (LLM), University of San Diego School of Law
Juris Doctor, University of Cincinnati
Bachelor of Arts, Geography, University at Buffalo
Awards & Certifications
Specialist in Taxation Law – California Board of Legal Specialization
Chair of the California Lawyers Association Young Tax Lawyers Committee – 2019
Vice Chair of the California Lawyers Association Tax Procedure and Litigation Committee – 2019
Southern California Super Lawyers Rising Star – 2015-2021
Orange County Top Tax Attorney Coast Magazine – 2015
Former OCBA Young Lawyer Division Community Outreach Committee
San Diego Top Young Attorney Nominee – 2013
Emerging Generation: Top 25 in their 20's Finalist – 2013
University of San Diego Carr Ferguson Fellow – 2011
University of Cincinnati Corbin Prize for Leadership and Taxation – 2010
Overview
Jonathan T. Amitrano has extensive background in federal and state tax controversy and is a Certified Specialist in taxation law by the California Board of Legal Specialization. Jonathan also has significant experience representing both individuals and businesses before various taxing agencies including the Internal Revenue Service (IRS), Franchise Tax Board (FTB), the Employment Development Department (EDD), and the California Department of Tax and Fee Administration (CDTFA). He has successfully handled tax audits, collection matters, trust fund cases, successor in interest assessments, offshore disclosure cases, domestic disclosure cases, and civil appeals hearings for all types of taxpayers. He regularly represents clients before the Office of Tax Appeals, U.S. Tax Court, U.S. District Court, and the U.S. Court of Appeals.
Outside of the civil arena, he has handled a variety of criminal tax, at both the federal and state level. Jonathan has been instrumental in protecting his clients, their businesses, and their livelihoods.
Jonathan is a Professor at the Dale E. Fowler Chapman School of Law, where he teaches Federal Tax Research and Writing. He currently also serves as the Chair of the California Lawyers Association Young Tax Lawyers Committee and as Vice Chair of the California Lawyers Association Tax Procedure and Litigation committee.
Publications & Speaking Engagements
The Role of Form 4340 in Tax Litigation, American Bar Association Section of Taxation Midyear Meeting, January 18, 2019
Dealing with IRS Summonses: 20 Questions, California Society of CAP's Hollywood/Beverly Hills Discussion Group, September 28, 2018
Audit Representation, California Society of Tax Consultants Orange County South Chapter, June 26, 2018
Ethics and Circular 230, California Society of Enrolled Agents South Bay Chapter, June 19, 2018
Handling Payroll Tax Collections Cases and Related Advocacy for Your Client, California Society of CPA's Hollywood/Beverly Hills Discussion Group, December 8, 2017
Ethical Considerations for Tax Professionals, Inland Empire Chapter of the California Society of Tax Consultants, August 16, 2017
Potholes and Pitfalls – Ethical Considerations for Tax Practitioners, Orange County Chapter of the California Society of Tax Consultants, June 14, 2017
Audit Representation and Controversies, Palomar Chapter of the California Society of Enrolled Agents, August 17, 2016
Tax Representation: From Audits to Collection, Orange County Chapter of the California Society of Tax Consultants, September 14, 2016
How to Represent Your Clients Before the Taxing Agencies, North San Diego Chapter of the California Society of Tax Consultants, October 13, 2016
Tax Audits and Challenging an Assessment Post Audit, Inland Empire Chapter of the California Society of Tax Consultants, October 19, 2016
Coordination of the BOE and FTB Voluntary Disclosure Programs and the Conflicting Registration Requirements of the Two Programs, Sacramento Delegation, February 5, 2016
Amending and Aligning the IRS International Penalty Structure, Tax Notes, October 2, 2017
The Tax Court Considers Procedural Requirements for Penalty Assessments, California Tax Lawyer, 2017
Equitable Tolling and Title 26, California Tax Lawyer, 2015
IRS Criminal Investigation Division Announces New Policy on Structuring Cases, California Tax Lawyer, 2014