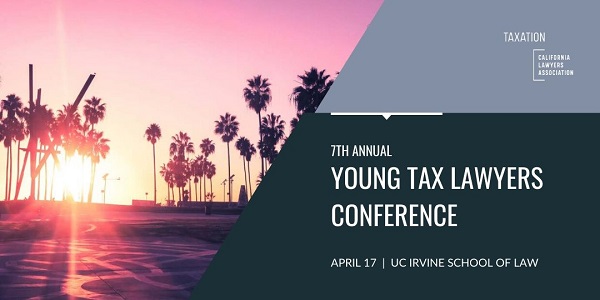 March 5, 2020
Don't miss our own Lisa Nelson and Jonathan Amitrano speaking at the 7th Annual Young Tax Lawyers (YTL) Conference held at UCI School of Law on April 17, 2020. The Law Offices of A. Lavar Taylor is proud to be a Diamond Sponsor for this event.
Jonathan Armitrano will be speaking on the topic of IRS Audit: From Exam To Tax Court. His program will provide guidance to young lawyers entering the field of tax litigation practice. The panel will provide a roadmap on how to navigate the procedural rules when representing clients in tax matters, and best practices for lawyers. The program will start off covering the main types of IRS examinations, how to proceed with each type of examination, statute of limitation issues, and the closing of each type of exam. Upon the conclusion of the IRS exam, the next portion of the program will cover the appeals process for unagreed cases. The program will also review proceeding to Tax Court for unagreed cases where Notice of Deficiency has been issued. The panel will share tips on exam strategies, how to proceed with 5th amendment issues, and ethical considerations.
Lisa Nelson will be speaking on the topic of Tax Collections – When Bankruptcy May Be a Better Option. When providing a client with a comprehensive strategy to resolve their tax issues, there are times that your client may be better off going into bankruptcy. This presentation will discuss bankruptcy considerations from a tax controversy practitioner's perspective and how such a tool can be helpful to your clients. This presentation will provide an introduction into what analysis is needed to determine whether bankruptcy may be a better option for your client or when it may not be an option for your client. Timing is key in this area and it is important to understand common pitfalls in this area.
For more information and to register, please visit: https://bit.ly/2vHSRhB.
Author: A. Lavar Taylor, Managing Partner