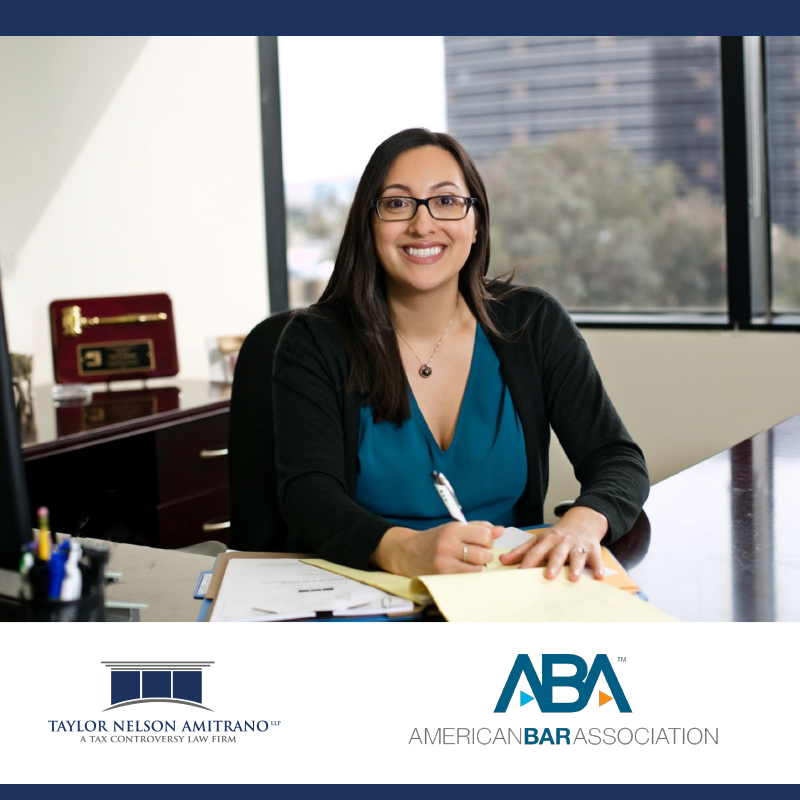 April 25, 2023
Lisa O. Nelson, partner with Taylor Nelson Amitrano LLP, will be a featured panelist at the American Bar Association's 2023 May Tax Meeting in Washington D.C. on Friday, May 5th. Lisa will be sharing her expertise in the Tax Collection, Bankruptcy & Workouts panel in a session entitled "Collections are Collection, No?" The panel will focus on the IRS' collection techniques and strategies, and best practices for representing taxpayers during collection proceedings.
MORE ABOUT THE PANEL SESSION
Collections Are Collections, No? This panel will focus the Internal Revenue Service's collection techniques and strategies, including the differences between administrative collections (the traditional CDP route) and judicial collections (reducing assessments to judgment). In addition to discussing the differences between these collection activities, the panel will provide best practices for representing taxpayers during collections.
MORE ABOUT THE MAY TAX MEETING
The American Bar Association's May Tax Meeting is the Section's largest and the premier event for lawyers interested in all aspects of tax law.
Join them in Washington, DC to learn from and meet with the country's leading tax attorneys and government officials, discussing the latest federal, state, and local tax policies and more.
Registered attendees have access to all CLE & CPE programming, including ethics, presented by over 30 Tax Section committees. In addition to high-level programming, the meeting offers numerous opportunities for participants to network, exchange ideas, and build new business relationships.
To learn more about the meeting and register, CLICK HERE.