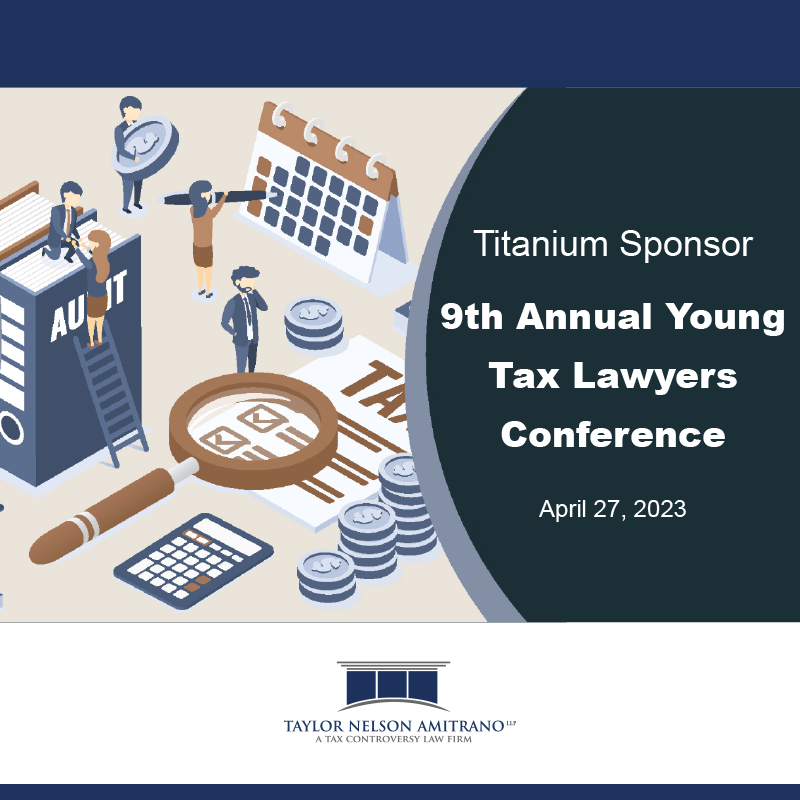 April 6, 2023
Taylor Nelson Amitrano LLP is pleased to be a Titanium Sponsor of the 2023 9th Annual Young Tax Lawyers (YTL) Conference to be held on April 27th at 1:00pm PST.
Our firm, and the firm's predecessor - the Law Offices of A. Lavar Taylor LLP - has been consistently recognized as one of the top tax law firms in Southern California. Over the past 3 decades, our attorneys have received numerous awards, including Super Lawyers and Best Lawyers in America, for our experience and excellence in tax law. Specializing in civil and criminal tax controversies involving both federal and state tax agencies, we represent businesses and individual taxpayers during civil audits, criminal investigations, administrative appeals, and judicial proceedings in both trial and appellate courts.
Our attorneys come from a variety of backgrounds, including attorneys who previously worked for the government (IRS, Department of Justice and the California Department of Tax and Fee Administration). This broad range of experience enables us to resolve tax controversy disputes in the most pragmatic and cost-effective ways, both in and out of court.
The Conference features Taylor Nelson Amitrano LLP Associate Lawyer, Daniel Soto. Daniel will be sharing his expertise in the "Testing Your Tax Ethical IQ" session and other valuable related insights.
To register and learn more about this informative session, visit https://pheedloop.com/youngtaxlawyers2023/site/home/.