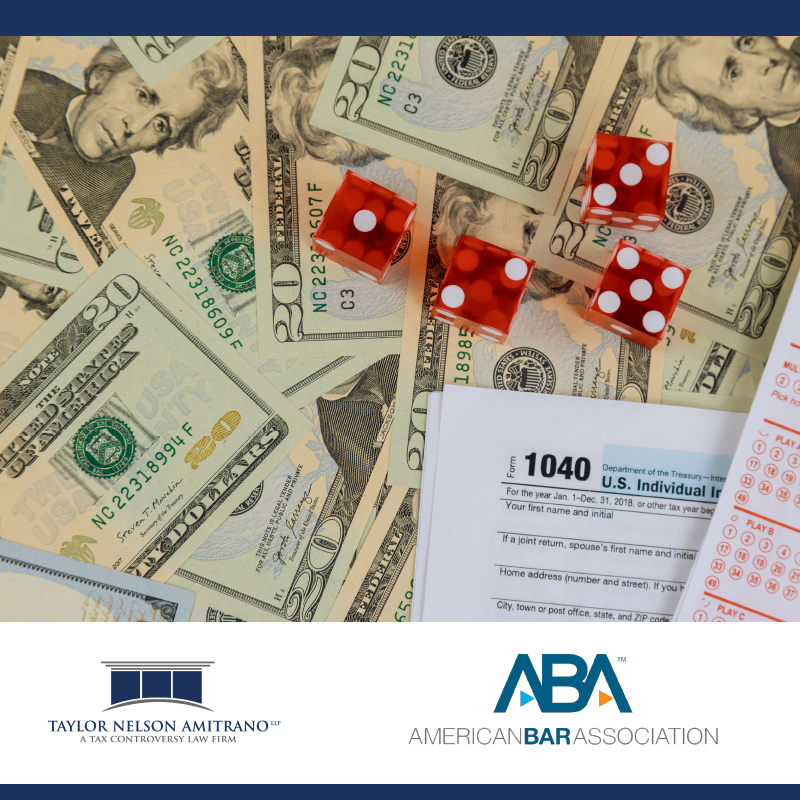 April 24, 2023
The American Bar Association's 2023 May Tax Meeting from May 4th - 6th in Washington D.C. will feature Taylor Nelson Amitrano LLP lawyer, Minh "Dennis" Nguyen, at the "Navigating the Income Tax Consequences of Gambling" panel. As the panel moderator, Dennis will be leading a discussion with other tax experts on complex tax issues arising from the reporting, record-keeping requirement, and audit strategy related to gambling, online casinos, and electronic betting.
Learn more about Dennis and his expertise at www.taylorlaw.com/attorneys/minh-dennis-nguyen.
MORE ABOUT THE MAY TAX MEETING
The American Bar Association's May Tax Meeting is the Section's largest and the premier event for lawyers interested in all aspects of tax law.
Join them in Washington, DC to learn from and meet with the country's leading tax attorneys and government officials, discussing the latest federal, state, and local tax policies and more.
Registered attendees have access to all CLE & CPE programming, including ethics, presented by over 30 Tax Section committees. In addition to high-level programming, the meeting offers numerous opportunities for participants to network, exchange ideas, and build new business relationships.
Learn more about the meeting HERE.